Shooting insurance has never provided this much cover, at this price...

It's the most comprehensive cover in the sport. We call it Triple Barrelled Cover from just £139 - one annual payment covering you, your guns and all of your days for the whole year!

Underwritten by


Does your shooting insurance cover you for this?
| | | |
| --- | --- | --- |
| Fog and Snow Cancellation | Travel Disruption | Damaged/Stolen Guns |
| Personal Sickness | Shoot Bankruptcy or Fraud | Bereavement |
| £10m Public Liability | Agricultural/Livestock Disease Disruption | £100,000 of Legal Fees |
...Triple Barrelled Cover does!
Insure yourself
Public Liability
Employer's Liability
Product Liability
Personal Accident Cover
Legal Liability Cover
Insure your guns
Damaged Barrels
Broken Stock
Firing Malfunction
Forend Failure
Safety Selection
Choose your gun cover level

Insure your days
Fog, Snow and Ice Disruption
Sickness
Accident
Bereavement
Disease Outbreak
Travel Disruption
Choose your shoot cancellation limit

Your premium is just £
139
Including 6% insurance premium tax
ITAP Group Ltd Trading As GunsOnPegs are an Appointed Representative of Blackmore Borley Ltd who are Authorised and Regulated by the Financial Services Authority.

ITAP Group Ltd Registered Office: New Bridge Street House, 30-34 New Bridge Street, London, EC4V 6BJ. Company Registered in England and Wales No: 05023444.
Member Guns
Shoot Owners
Total
Shoots being browsed now
Hulland Shoot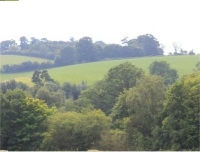 Hulland Shoot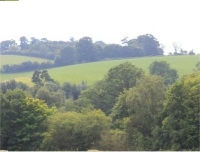 Timble shoot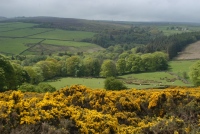 Timble shoot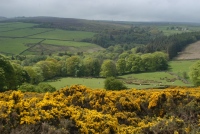 Ledsham Shoot
Ledsham Shoot
Cluny Clays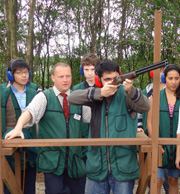 Cluny Clays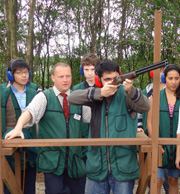 Gunshops
Gun Makers
Shooting Schools
Shoot suppliers
Country Clothing
Gundogs
Food & Wine
GunsOnPegs Shop
Partners
Shooting Accessories
Probably the highest level of accident cover offered by any shooting organisation.
Not seen before in a standard shooting insurance package, legal fees to protect you in the event of legal difficulty.
Cover for damage, replacement and repair for all parts of your gun which saves claiming on your home insurance!
Shoot cancellation insurance has never been this affordable! Covers you up to the value of the level purchased for any cancelled shooting listed below incurred during the period insured.
Choose the level of cover required for your guns this year. This level does not have to cover the full value all your guns but does have to cover the one that you use. In the event that it doesn't and you claim, underinsurance will apply which will affect the total payout. If you never wish to claim as you have them listed in your home policy, you may choose the lowest level of cover, making sure you are aware of the underinsurance clause. It is most sensible to insure all your guns with Triple Barrelled Cover though so that you do not affect your home premium in the event of a claim.
Choose the level of claim cover that you will require for your season. This level is the amount that you may claim in any one season, not the value of all your days. e.g. At the £3000 limit, if you have 10 days planned at £1000 each for your gun on that shoot, you will need 3 of those days cancelled to reach your claim limit. This cover does not cover full days, only your personal peg.